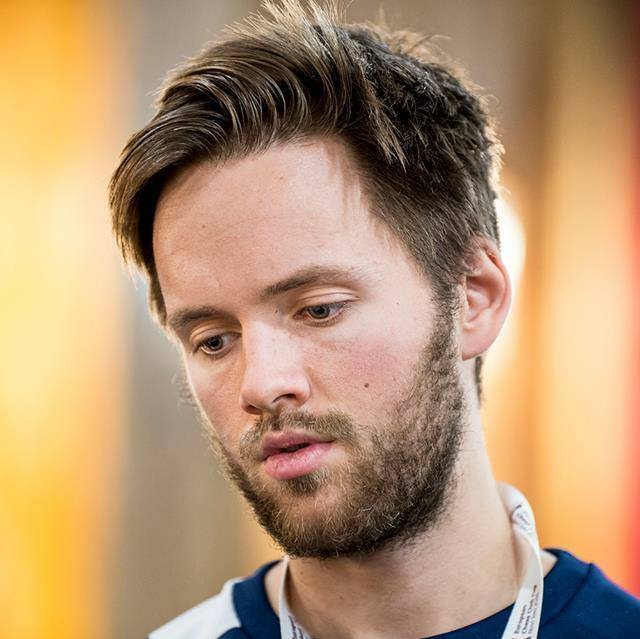 Presentation.
I'm currently studying to become a public school teacher aiming for middle school . I just started my second year and I am enjoying it so far. Needless to say, I can't stop thinking about chess, and still have my long-term goals in mind every day. 
När började du spela schack?
My brother taught me the game at the age of 8 when we were on a family vacation in Greece. Returning to Norway, I wasted no time enrolling into the chess program in my local school where I was taught once a week. At the age of 10, I joined my local chessclub Oslo Schakselskap, and started playing every single tournament for kids nearby. From the age of 12, I started having lessons with GM Leif Erlend Johannessen which helped me tremendously for the next few years before I enrolled into Norway's top school for athletes, NTG which was, -and is still being led by Simen Agdestein. 
Vilka är dina främsta schackliga meriter?
After finishing my high school education at NTG, I decided to spend some time solely on chess to become a stronger player. My effort that year (2011) was highly rewarded, and I managed to become an IM. Unfortunately, I burned out somewhat, which is why I started looking for new directions in my life other than chess. Having claimed my personal fitness trainer certificate, and having studied the japanese language for two years, however, I once again devoted myself fully to chess, which opened a path for me to become a reserve player for Norway in the olympiad after many good consecutive performances. While I didn't get to play more than one game in the olympiad, it was an interesting experience being able to observe my teammates during the tournament and feel the tension in the playing hall. Following the olympiad, I had a tough year with only disastrous performances due to lack of energy and motivation, but I finally recovered and recently made my first GM-norm in Svein Johannessen's memorial tournament.
Varför har du valt att spela för Farsta SK?
I'm eager to play for Farsta SK where my good friend Urkedal has played for a while. I don't know the other team members in person yet, but from what I've heard it's a very interesting group of people that I'm looking forward to meet. I consider this to be a good opportunity for me to improve and play more chess while I'm still busy in university. 
Vilka är dina styrkor som schackspelare?
I'm a fighter and don't go down easily. I have played an awful lot of games throughout my career and thus gained a lot of experience, which helps me make good practical decisions. Ironically, I also think it can backfire. 
Vilken är din idol och förebild?
I don't know much about the top chess players, but lately I started reading some of Garry Kasparov's books, and I can't help but admire him whether it's chess, politics or just his incredible knowledge to name a few.